Kemptville District Hospital
Establishment and hospital at 2675 Concession Road, Kemptville, ON K0G 1J0, Canada. Here you will find detailed information about Kemptville District Hospital: address, phone, fax, opening hours, customer reviews, photos, directions and more.
Opening hours
| | |
| --- | --- |
| Sunday | 12:00am — 11:59pm |
| Monday | 12:00am — 11:59pm |
| Tuesday | 12:00am — 11:59pm |
| Wednesday | 12:00am — 11:59pm |
| Thursday | 12:00am — 11:59pm |
| Friday | 12:00am — 11:59pm |
| Saturday | 12:00am — 11:59pm |
Rating
3.8 /5
Based on 5 reviews
Photos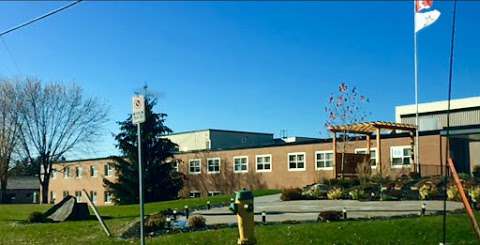 Reviews of Kemptville District Hospital
Matthew Dewar Added 2018-11-05

★ ☆ ☆ ☆ ☆

Don't care for the attitude of the staff! No bedside manner whatsoever!

シsarah Added 2018-10-31

★ ★ ★ ☆ ☆

the night before my previous visit, i fell down the basement stairs and i either twisted my right ankle and/or sprained it. the day of my visit, i couldn't walk on it and my ankle was swollen so i went to this hospital. i arrived at 1:00 on a sunday afternoon. i couldn't find much of a wheelchair so dolefully, i had to stick with my crutches i had from my bedroom wardrobe.

i waited until 2:00 to get a x-ray and humorously; the doctor asked me if i was gonna pass out when i asked if i could see it. i said no, so they said no.

then, i waited until 3:15 to get it finally checked out but when the doctor asked if i could walk on it, i tried walking on it but it hurt like heck when i walked on it and so the doctor said that i had a torn ligament but was told to either walk on it or use crutches if you wanted to keep it safe. spoiler alert: i have injured this ankle when i was six so i end up having bad luck with that ankle.

if you want to spend three hours on a sunday afternoon, waiting to see if you badly injured your ankle to be told that it was just a torn ligament, you're gonna be going to the right place.

Marge Simpson Added 2018-08-23

★ ★ ★ ★ ★

Wow what great service on a Saturday evening. We came into emergency at 6:17 PM and went immediately to triage then waited in the waiting room for about 30 minutes then off to see a doctor. We were in and out of emergency within two hours. Thank you to all the staff & Doctors. We are so lucky to have this facility in our area.

Tony Calda Added 2018-08-20

★ ★ ★ ★ ★

Super fast and friendly service. I live in nepean and it's worth the drive! Even with the drive it's quicker then a walk-in clinic.

euphoria.storm Added 2018-08-16

★ ★ ★ ★ ★

Haven't been here in over 10 years and had a scheduled appointment for an Xray. Extremely impressed with the staff and volunteers. Upon my arrival I was greeted by a friendly volunteer who provided me with details pertaining to parking, and where I should go for my appointment. Extremely helpful. The process was so efficient. I was in and out of the hospital in 30 minutes. I have not experienced Emergency in-take yet. Based on reviews wait times appear to be quite long but likely not the fault of the hospital but mostly Queens Park and Ontario Government. If I ever make use of Emergency I will update this review. Great job to all at KDH!